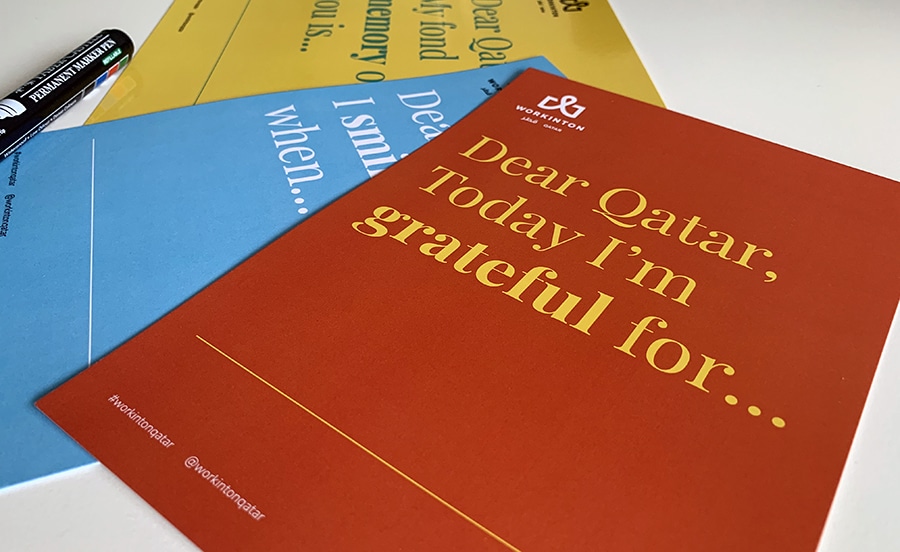 A love letter to Qatar 2030
The love letter to Qatar symbolizes everyone's love, fond memories, or something they want to thank Qatar for. An ever-growing nation enriched with a diverse range of nationalities, lifestyle and culture are all united by one common ground, Qatar. Qatar has given a lot to many and all we want to do, is share some love back.
Select a card that best reflects you, write your letter by completing the sentence and sign it.
Take a photo of the picture and share it on Instagram. Make sure to tag @loveletter2qatar and @workintonqatar.
Your letter will be added to the campaign account, where you can find many more letters from our community.
Finally, get a chance to win exciting prizes from Workinton Qatar and our selected partners.
Stay tuned!