What does a diverse workplace mean?
With the competitive business environment in Qatar and the growing number of foreign nationals, employers in the nation simply can't afford not to embrace diversity; in fact, they should actively support and advocate for diversity in their workplace.
But have you ever wondered why diversity in the workplace is now more important than ever? Or perhaps even asked yourself how working or perhaps even living in a diverse space looks like? Here we are going to explore what diversity in the workplace means and its benefits.
Diversity in the workplace simply means employing individuals who vary in gender, age, religion, ethnicity, cultural background, sexual orientation, and education level. It offers numerous benefits to both companies and employees including but not limited to increased creativity and innovation among team members as well as a better employee experience. However, it goes beyond that too. To us, a diverse workplace also entails diversity in the individuals and businesses under one roof – which is the coworking experience. Here you will find students, freelancers, startups, SMEs, investors and other key players in an entrepreneurial and startup ecosystem.
Here are four big benefits –and you can also look at them as reason—why the business case for diversity in the workplace is now more important than ever.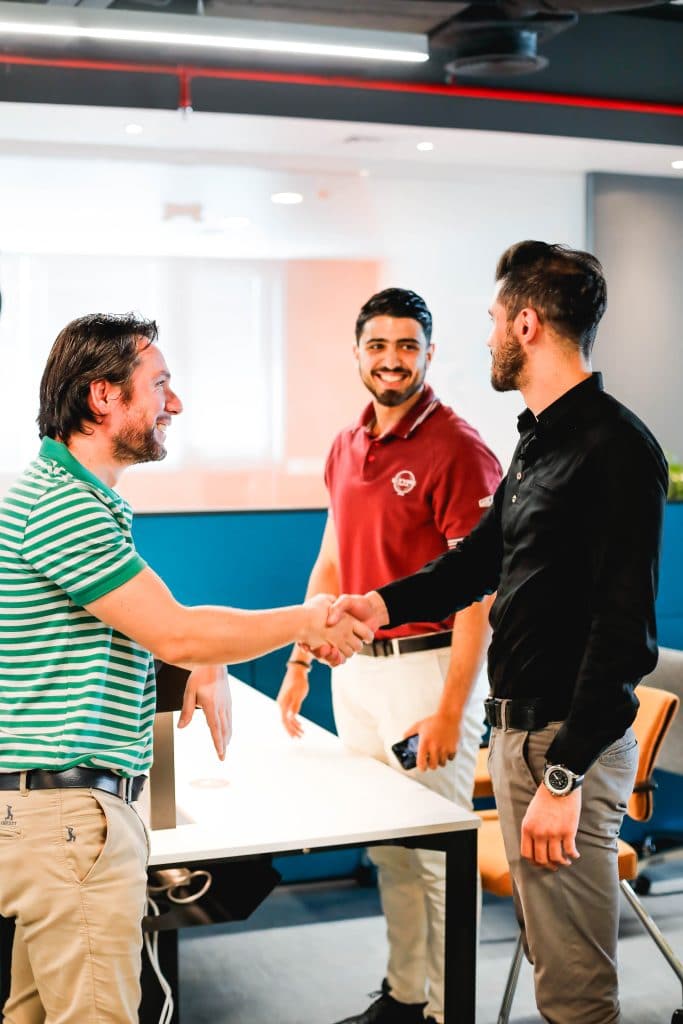 Diverse talent harnesses the power of diverse intelligence for creative and inventive solutions.
It is no secret that we all have different experiences that are rooted in where we come from. Culturally diverse workspaces allow for the exchange of information and intelligence that has the potential to drive creativity and innovation. A colleague from Pakistan for example will have a different perspective on how to solve certain business challenges based on their experience growing up in Pakistan verses a colleague from South Africa. There isn't much that can be said for why diverse intelligence is important for businesses.
In Workinton Qatar's coworking spaces, WorkinMembers come from all over the world which enhances everyone's experience due to the fusion of culture and intelligence in our collaborative spaces which makes our members learn, create, and grow together.
Diverse employment boosts external and internal reputation and brand for your company.
Companies that advocate for diverse talent have a better reputation than those that do in terms of how potential hires see them. You would not want to work at a company that clearly indicates that they do not accommodate talent from your background. With that said, one will find that hiring diverse talent attracts more talent which can be good for business especially during high growth periods.
Diverse talent boosts business performance
In 2015, McKinsey & Company published a study that indicated that a company's financial performance correlates with its level of diversity. This conclusion was derived from a study of over 350 companies and thousands of senior level executives hailing from different countries such as the United States of America, the UK as well as several Latin American countries. Companies that topped the list for racial and ethnic diversity in their leadership teams were said to have a 35% more profitability chance than the median for their industry. Read this study to learn more about the findings.
Diverse workplaces help fight unconscious bias and racial prejudice
Addressing unconscious bias is now more important than ever. Companies around the world are actively taking steps to ensure their employees are trained and made aware of the issue. But training is perhaps not enough especially for teams that lean towards one racial group. Mix them up so that they get to learn and unlearn the biases they were taught to believe about certain racial groups.
The benefits of having diverse talent on your team go beyond business performance. They go all the way and address the need for reconnection among people during such times when the racial divide is dominant. Now is the time to act. Build a diverse workplace today.
Workinton offers a unique coworking experience of companies and individuals alike under one roof. Our community hails from 30+ countries and we are proud of the work that we do to ensure that our members interact through community events and partnerships that end up improving the bottom-line. That said, there is still room for growth, and we look forward to contributing to the development of diverse workplaces in Qatar.