We are proud to have hosted the six finalists of the first InsurTech MENA Hackathon organized by QIC Digital Venture Partners under the umbrella of Qatar Insurance Company; in partnership with Deloitte, Google Cloud as well as Qatar Insurance Company Digital Venture Partners at Workinton M7.
This event hosted startup founders from France, India, Malaysia, UAE, and Qatar with participating companies that included AutoWiz, Droobi, Proton, Rimads, Today, and WellX.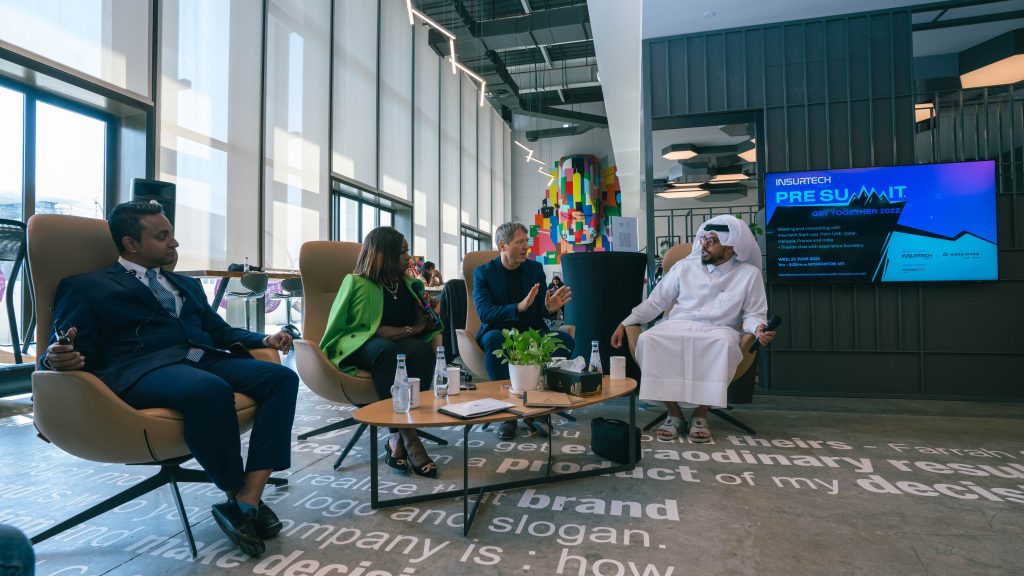 According to InsurTech MENA, the Hackathon looked for "the most innovative companies developing solutions in big tech analytics, AI/ML, behavioral economics and conversational AI to co-build a new Health and Mobility customer experience."
Startups in MENA, SEA and Europe regions that matched the requirements of the program and were ready to expand their business were invited to join the Hackathon.
After multiple rounds of engagement and rewards up to 50,000 USD at stake, six startups were selected and invited to Pitch at a high-level summit that had a committee of experts from major reputable ecosystem players, such as QIC, Deloitte, QFC, Prifina and Anthemis.
Workinton M7 was chosen as a location for the founders to network and learn from reputable entrepreneurs such as Maran Virumandi, Managing Director at Doctor on Call, a company that provides "fast, easy and cost-effective access to Malaysia's top doctors and other healthcare providers in the country." Doctor On Call is Malaysia's first online Medical Video-consultation platform that combines advanced Video and voice technologies with the medical knowledge and experience of the country's top doctors and has reached millions of people since 2016.
Mr. Virumandi was able to share key lessons in his business journey and inspired the finalists to see their failures as a steppingstone to their business success.
Also in attendance was Google's Mohamed Benaichouche, Head of Custotomer Engineering. Mr. Benaichouche noted that this pre-summit event was important because of the discussions that took place at Workinton's amphitheater. He noted that "It is important that these founders understand the importance of failing in business. Often, survivorship bias can influence founders to think that business success involves just success itself and failing is a dreadful thing.
All six teams were also able to network with each other and well-established entrepreneurs before their practice session in which they pitched their business ideas in preparation of the investor's pitch the next day.
To us, this session was more than just that. Workinton M7 is our creative and tech hub. Hosting such events that promote the advancement of technology in Qatar further advances our workspace as a platform that provides coworking, co-learning and social spaces for people seeking transformation and interconnection.