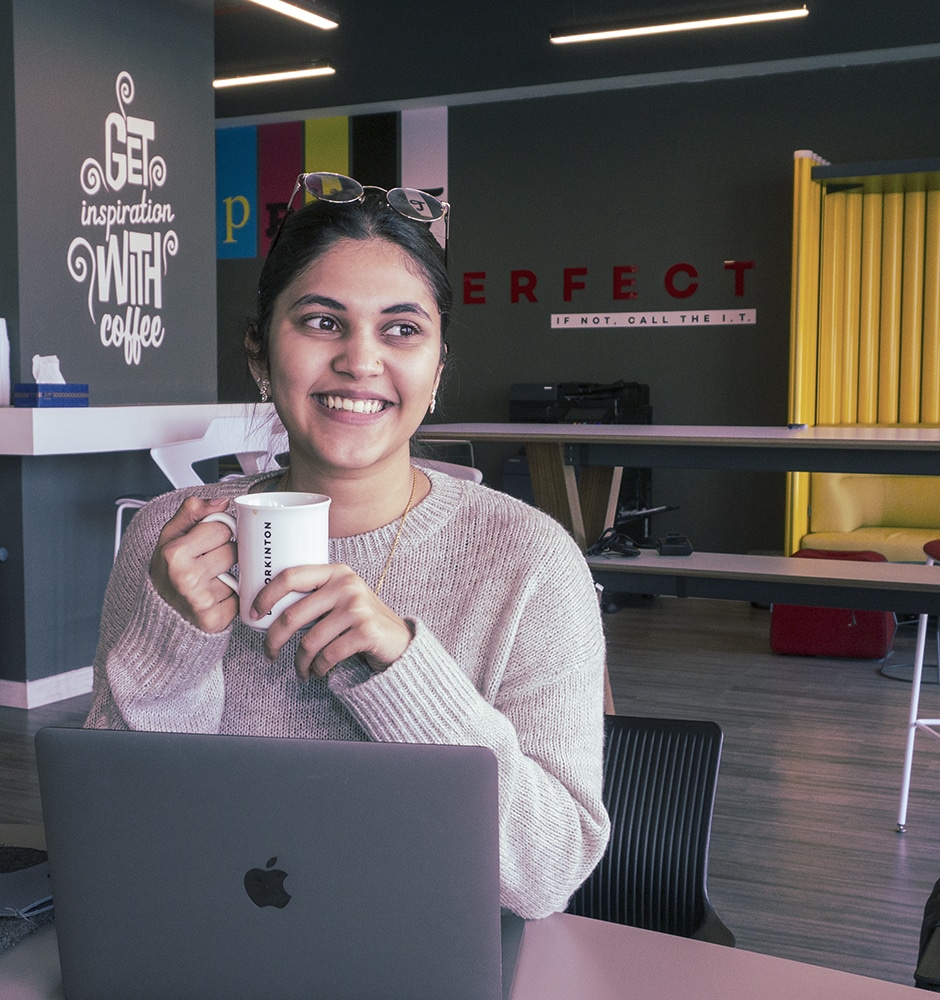 About the Cover
Highly motivated Fatima, our newest Workinton Qatar Intern.
WorkinPost January Issue 1
Cheers to 2021! Here are some insights to spark your new year.
We started the year on a positive note and we hope that it was the same for you. This month's newsletter is filled with exciting yet inspiring news, and amazing books and movie recommendations to check out.
The young entrepreneur behind Venus Karma
Meet Valeria Mazzei, founder of Venus Karma which is a multi-faced online store that offers a wide range of products from ready-to-wear customized hoodies and t-shirts to corporate uniforms as well as home and beauty products. The company creates high-quality uniforms for corporates that include but are not limited to polo shirts and aprons. Most recently, it launched a Home and Beauty Section with vegan products that include; vintage candles, naturally-hand-made soaps, and breathable nail polish that is made in Italy.
Now 20 years old, Valeria began her journey as an entrepreneur in 2016 with a motto, "from the youth to the youth." She is an inspiration to many young people; reminding them that they too can be entrepreneurs and can challenge the status quo while disrupting the entrepreneurship scene in Qatar. Valeria says that "Being an entrepreneur is a synonym of "independence" for [her].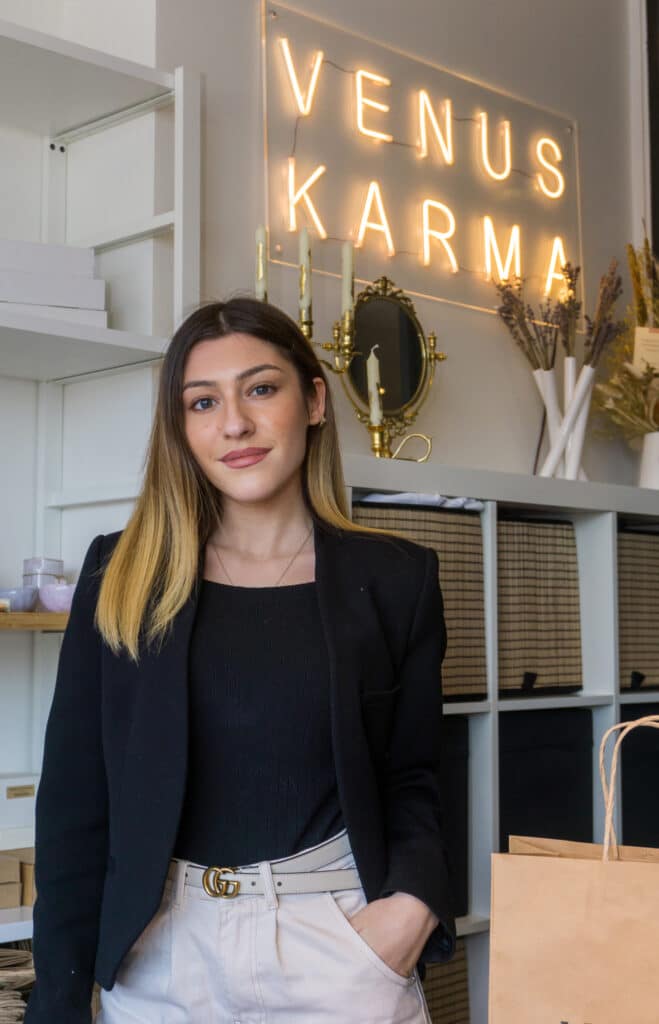 It is an emotional process; when you win or fail you are the only one responsible and every little step is needed towards the enrichment of your soul as an empowered individual."
Today, Valeria is a freshman at Virginia Commonwealth University of the Arts in Qatar as a freshman. She has always been keen to enhance her knowledge of fashion through a degree in the field. With her business under her belt, she is more determined to ensure its success and getting a university degree, to her, is the best pathway.
Meet the new members joining the WorkintonFamily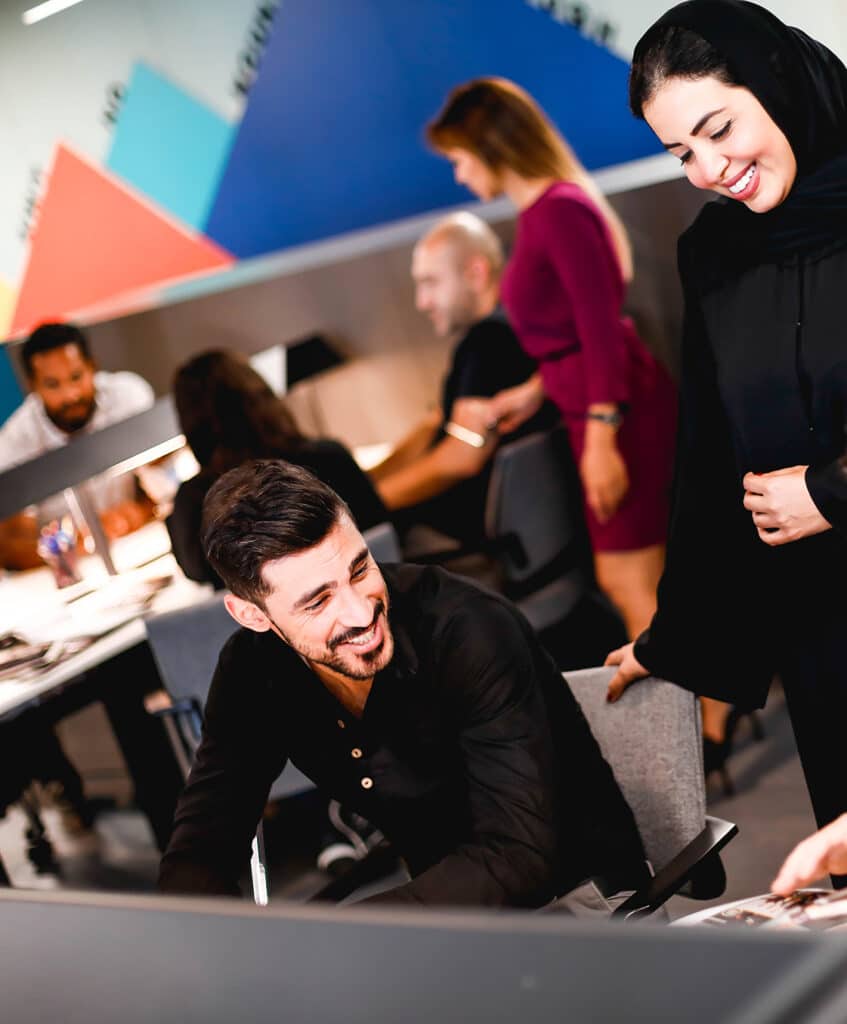 The Way Consultancy

Engage Selection

Destinare Marketing Group

Impulse Idea

Alternative Operations

Universal Production

PTV MENA Region WLL

Corporate Diplomacy

The Glow n Company

Heritage Real Estate

PaperCut

VenusKarma
Workinton Qatar welcomes one of the biggest banks in the world - UBS
The largest Global Wealth Management Bank, UBS opens in Qatar and has chosen Workinton as its home. Opting for a model between Workin'Suites and Enterprise, Workinton is designing and managing UBS's complete office space. Located in Alfardan's iconic Burj Alfardan – Lusail, from nearly 500 SQM of core and shell space Workinton is creating a complete customized office for UBS, including MEP works, complete IT infrastructure, interior fit-outs, furniture, décor and office maintenance and management staff. UBS Group AG is a Swiss multinational investment bank and financial services company founded and based in Switzerland. Co-headquartered in the cities of Zürich and Basel, it maintains a presence in all major financial centres as the largest Swiss banking institution in the world.
UBS manages the largest amount of private wealth in the world, counting approximately half of the world's billionaires among its clients. Despite its trimming of sell side operations, UBS maintains a global investment bank and is considered a primary market maker. As of 2017, UBS is the 11th largest bank in Europe with a market capitalization of $64.5 billion. In late 2016, UBS established a blockchain technology research lab in London to advance its cyber security and encryption of client activities. Based on regional deal flow and political influence, UBS is considered one of the "biggest, most powerful financial institutions in the world". The company's capital strength, security protocols, and reputation for discretion has yielded a substantial market share in banking and high level of brand loyalty.
Workinton Coworking: Full House at Workinton Lusail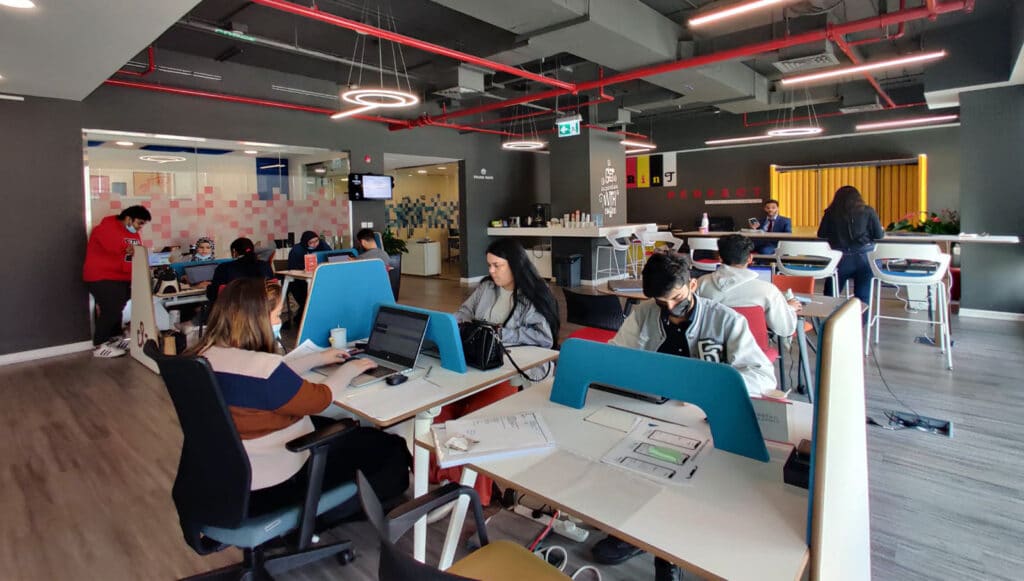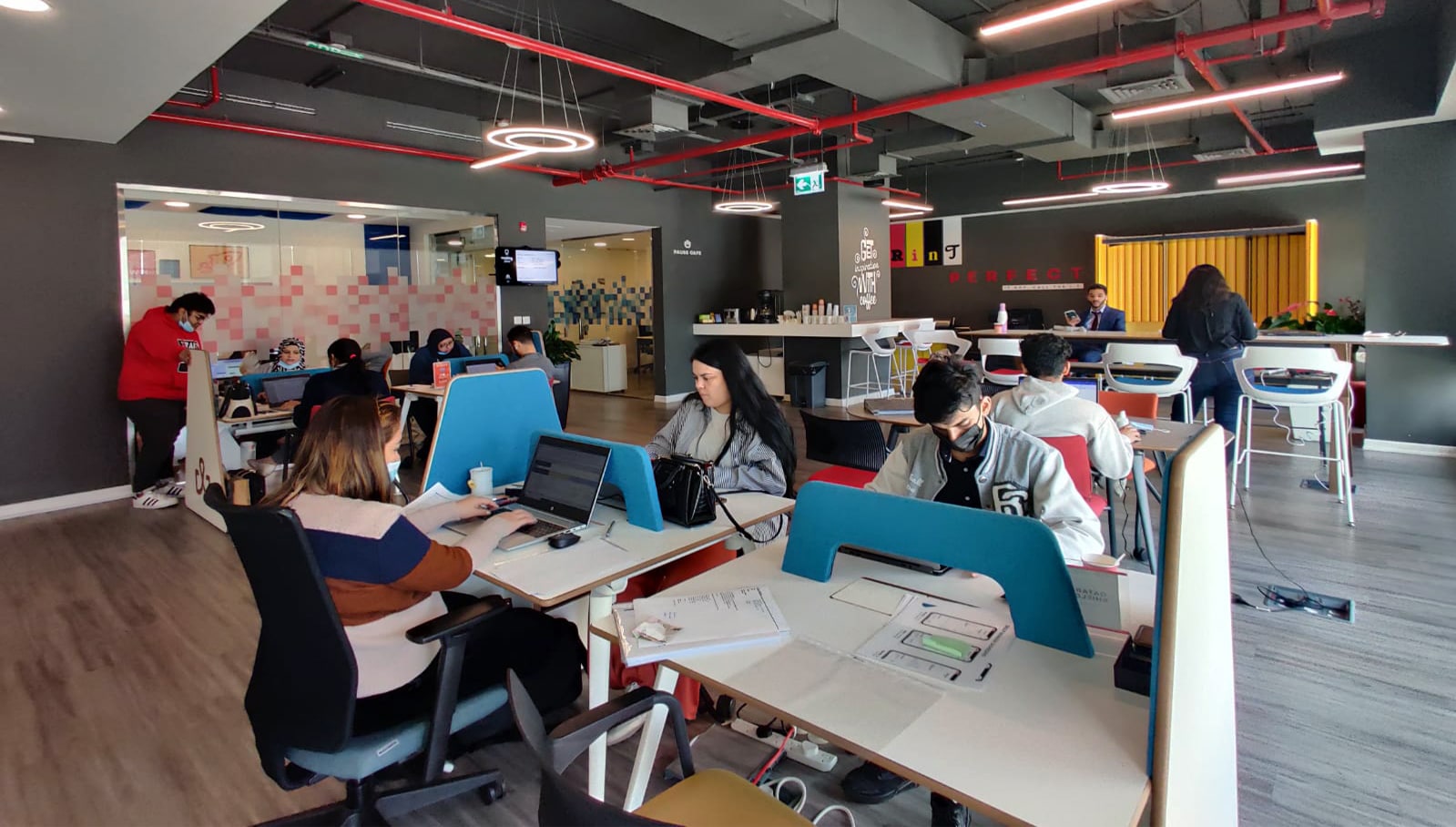 Within 5 months of launching its West Bay location, Workinton opened its doors to their third location in the smart city of Lusail early in March 2020. Workinton Lusail is located in the award winning premium business hub of Burj Alfardan that has surpassed common standards in luxury commercial spaces and sustainability. The 650 sqm workspace boasts 20+ serviced offices, 15+ coworking desks, a meeting room and spacious common areas that come with a fully equipped gaming room for WorkinMembers to enjoy.
Despite the challenges presented by the pandemic and the resultant lockdown, Workinton – Lusail was pleased to announce a "Full House" by October 2020 with a maximum capacity, in Coworking memberships and serviced offices.
The thriving and growing eclectic community of businesses has been a great addition to the Workinton Community and collaboration amongst all WorkinMembers brought about QAR 350,000+ in combined revenue for the year 2020.
At Workinton, members ideate, execute and contribute to the overall growth of creativity and innovation in the country while connecting with a vast network of complementary businesses, investors and like minded people.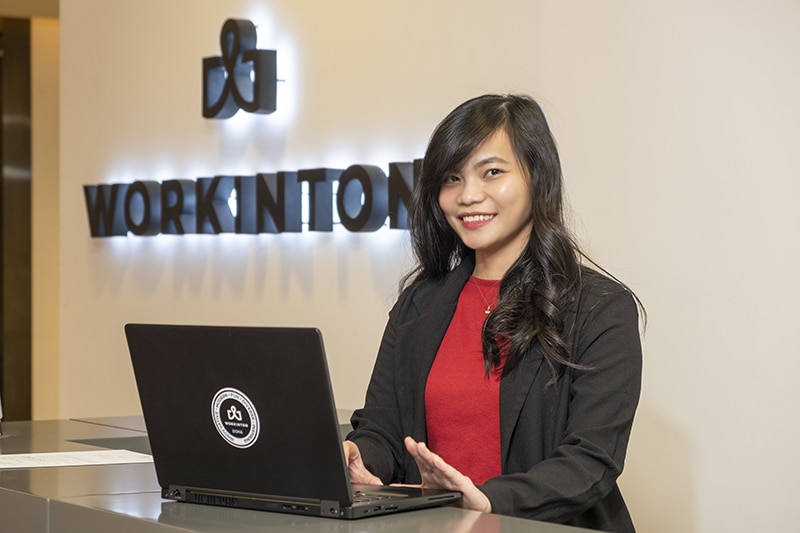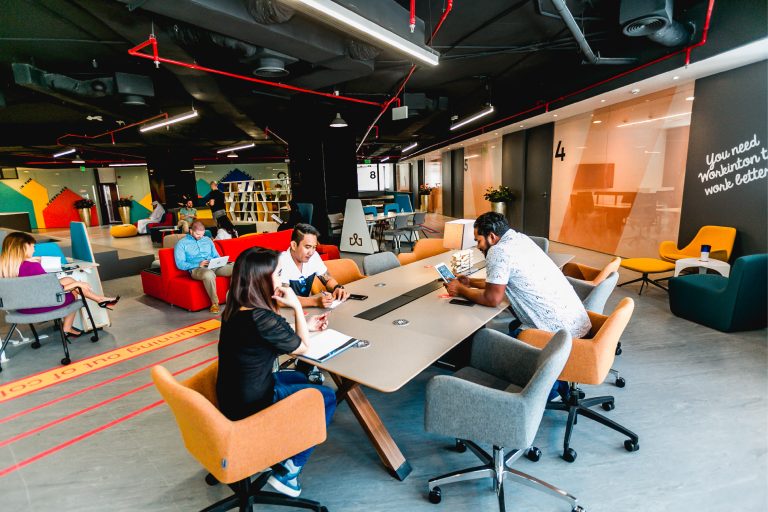 Coworking spaces have become increasingly popular among freelancers, remote workers, and entrepreneurs. If you've heard about coworking but have never tried it, you may be wondering how to get started. In this blog post, I'll discuss three important steps in depth to help you get started with coworking. Find a suitable coworking space The first step is to thoroughly research coworking spaces to find
Read More »
How to speak so that people want to listen
Have you ever felt like you're talking, but nobody is listening? Here's Julian Treasure to help. In this useful talk, the sound expert demonstrates the how-to's of powerful speaking — from some handy vocal exercises to tips on how to speak with empathy. A talk that might help the world sound more beautiful.